Project "Hochschulweiterbildung@BW"
Continuing Academic Education as a Key to our Future
In 2021, "WEITER.mit.BILDUNG@BW" was implemented as a comprehensive strategy for the future of Baden-Württemberg. This offensive focusses on continuing education in order to ensure the future potential of Baden-Württemberg. Developments such as digitalization and new mobility as well as challenges concerning climate change require new strategies and a close network ofscience, economy and society. Lifelong learning and further qualification of employees gain center stage to strengthen future viability.
The Ministry of Science, Research and Art (MWK) is responsible for the project "Hochschulweiterbildung@BW". This project strengthens the structures of continuing education, develops digital solutions strongly focusses on networking.
The project consists of multiple measures to connect individuals and companies with continuing education programs from different universities. Our goals are:
increasing visibility and outreach of continuing education,
establishing a platform for continuing education programs and
adjusting the range of continuing education programs to the needs of companies.
All 48 state universities of Baden-Württemberg are part of the project and have signed the cooperation contract in spring 2021. The University of Freiburg and Furtwangen University are head of the project "Hochschulweiterbildung@BW".
Regional and specialist networking centers
Cross-linking society, companies and universities is a major task of the project "Hochschulweiterbildung@BW". For which we launched a statewide network: 25 universities in Baden-Württemberg established regional and specialist networking centers. Ms. Valerie Alvermann, our network facilitator, closely works together with her 25 colleagues from other universities.
The networking centers bring together the programs and interest groups. The network facilitators support the coordination of the range of programs and the demand for continuing education. They have a cross-university consulting approach and communicate relevant programs.
We focus on companies with a need for continuing education. Many industries are changing because of developments such as industry 4.0 or sustainability issues. Network facilitators are a link between companies and universities. Which means they analyze the economys demands in order to create new and suitable offers.
The universities support the innovative powers in Baden-Württemberg and counteract the shortage of skilled labor with diverse continuing education programs.
Regional and specialist clusters
Our regional and specialist networking centers, which are organized in regional and specialist clusters, promote the mutual exchange of ideas, knowledge and technologies.
The local clusters promote the exchange between universities, companies and organizations in northern and southern Württemberg and Baden. Thereby we create a strong regional network. The university of Stuttgart is a member of the regional cluster northern Württemberg.
In addition to regional networking, we have seven professional (field) clusters working on topics relevant for the future such as sustainability and the digital transformation. The University of Stuttgart is highly committed to the specialist clusters education and society, digital transformation/data science/AI and sustainability.
Statewide platform for continuing education
Continuing education at universities
"Hochschulweiterbildung@BW" is a new project for Baden-Württemberg. For the first time everything the state's universities have to offer regarding continuing education is presented on one single platform.
Every university has to offer different opportunities in continuing education, from courses to extra-occupational master study programs. To find the perfect program for yourself you used to have to browse the website of every university. With our new platform linking all universities, we created a greater transparency. With the help of our fine-tuned search engine, you can find the program that fits you best in no time. Every continuing education program can be booked on this platform as well. With this central platform we intend to increase customer satisfaction and the visibility of our continuing education programs.
Team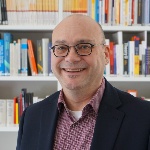 Markus Lion, M. A.
Acting head of the zlw, head of the KWW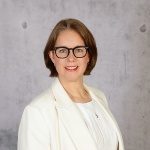 Valerie Alvermann, MBA., M.F.A.
Regional- und Fachvernetzerin im Projekt Hochschulweiterbildung@BW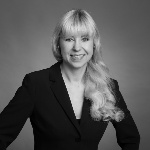 Živile Menzel
Dipl.-Päd.
Network facilitator for "Hochschulweiterbildung@BW"